Natsuko and I had a really good time in Okinawa! 梅雨 (tsuyu; rainy season) came 11 days early on the island, but we're very lucky that it didn't rain at all for the 4 days we were there.
We stayed at
Ishigaki-jima 石垣島
, southwest off of Okinawa. Once we got into Okinawa, everything felt different. The climate, the people, and just the general feel of the place was very un-Japanese. It's no surprise, since Okinawa was once an independent
Ryukyu 琉球 kingdom
, and they have a very unique language and culture from main island Japan.
On the first day of arrival we didn't do a lot since both of us were tired out from all the traveling. We took a cab downtown and looked at
omiyage
. I found this really yummy
tougarashi cookies 島とうがらしクッキー
(red pepper and cheese flavored cookies) by Royce! Some people think it's too spicy to be a cookie, but I ABSOLUTELY love them.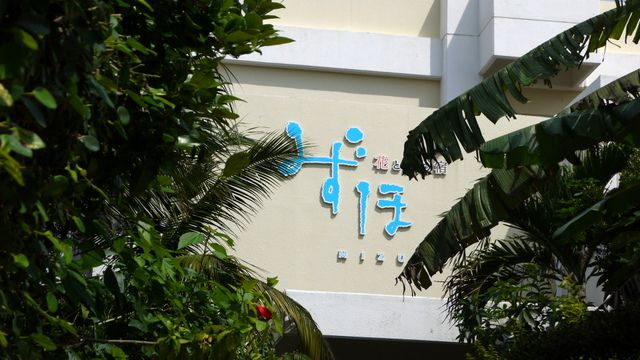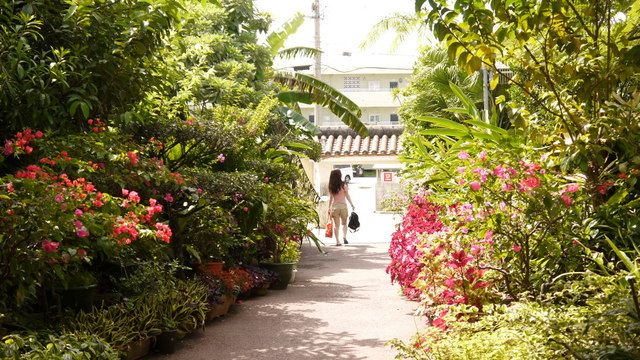 Second day, we finally managed to rent a car after calling numerous car rentals (we were silly enough to not book any in advance), and went out driving around the island. We decided to get down to
Kabira Bay 川平湾
, a popular sight-seeing coast which boasts beautiful emerald waters, where one can find numerous cafes that look out to the sea, and take glass boat tours or scuba diving.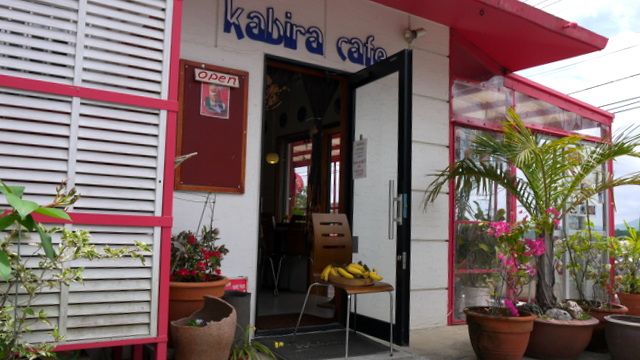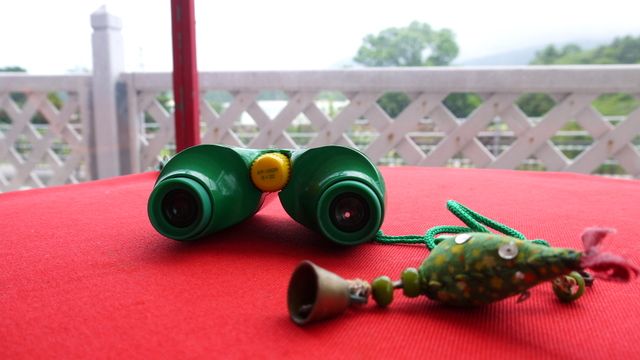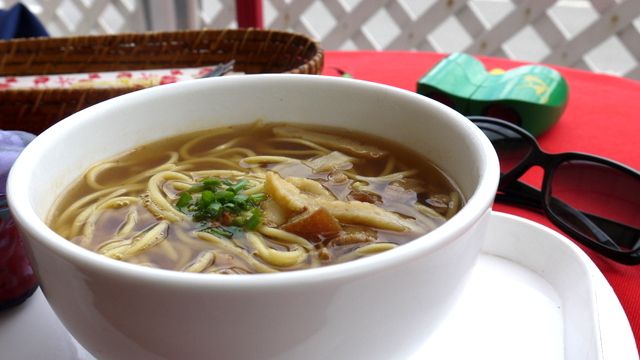 I had Yaeyama soba 八重山そば a few times over 3 days as it reminded me so much of noodle soup we have in Singapore! Unlike the usual Japaanese soba, Yaeyama soba is pork-based broth, served with pork chunks and fishcake. The one above had a dash of red chili pepper in it (think chili padi for Singaporeans!).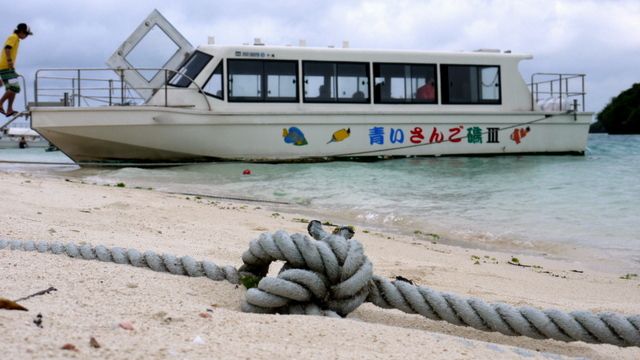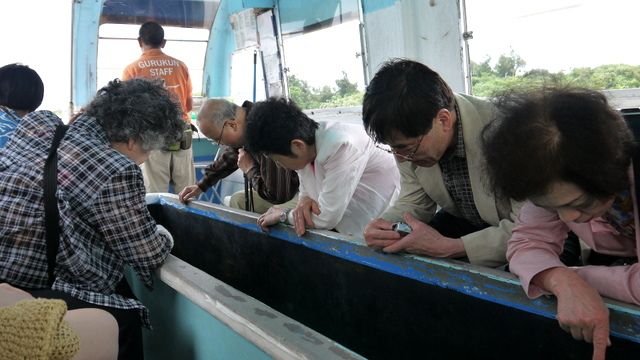 looking down through the glass bottom at the coral reefs and Nemo-spotting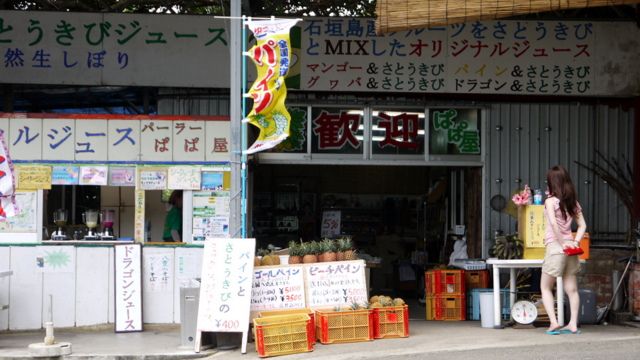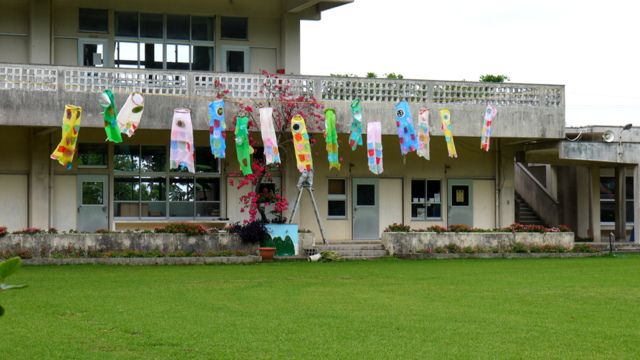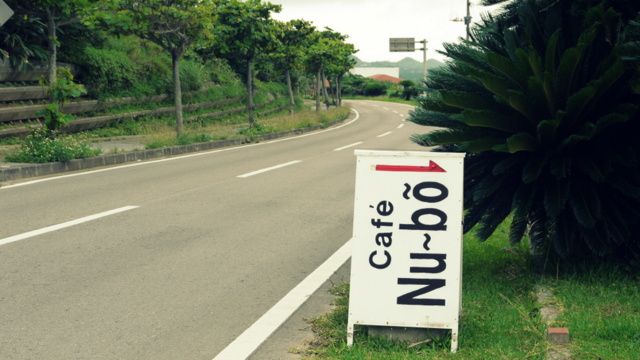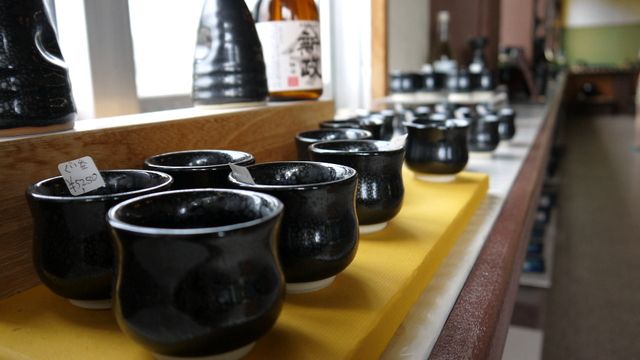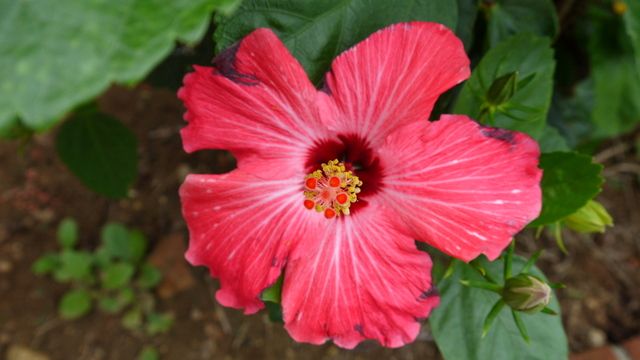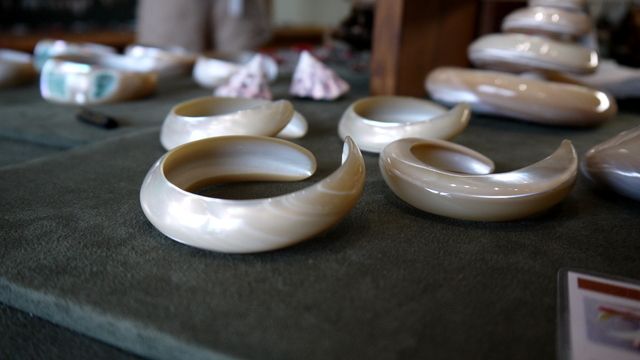 Along the way we stopped by cafes and a few specialty
omiyage
shops. I really really really adore that shell bracelet, but didn't get it in the end since it costs 7100yen. I came across a few shops that sell accessories like that - rings or bracelets cut from a single shell and then polished by hand.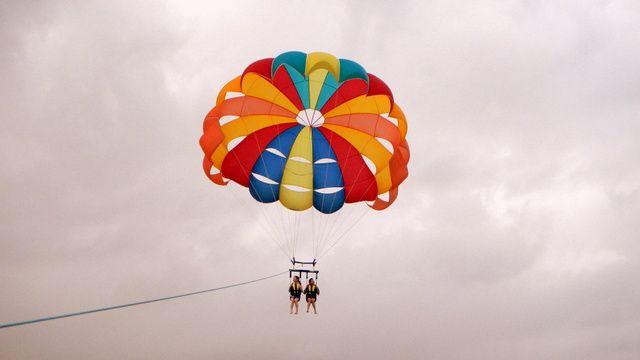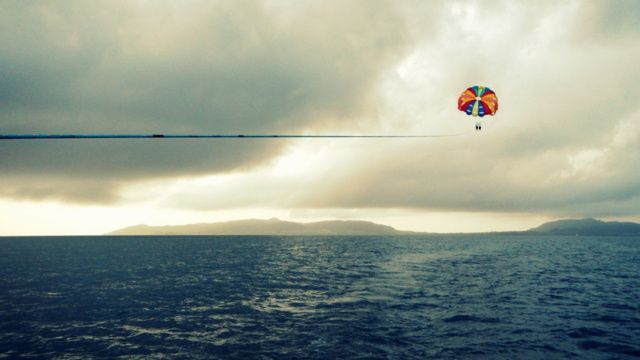 The highlight of the day was PARASAILING! The day before I picked up the brochure at our hotel lobby and suggested we take the 夕焼け (
yuu yake
; sunset) course. Unfortunately, since it was rainy season, it was cloudy most of the time and we didn't get to see any sunset. But it was still a great experience as I've wanted to do parasailing for a long time. I wanna do it again! (our pictures can also be seen here on the
tour website
!)
Part 2
here
This post has been submitted for the
J-Festa May 2012 - Japan in May
.