Woes of being born in a tropical country: my skin is not used to the cold, dry climate of New England and it's reacting in every possible way it can. x_x I hate to say it but my legs have become dry and scaly (eeek!), and hair ends are going crazy tangly.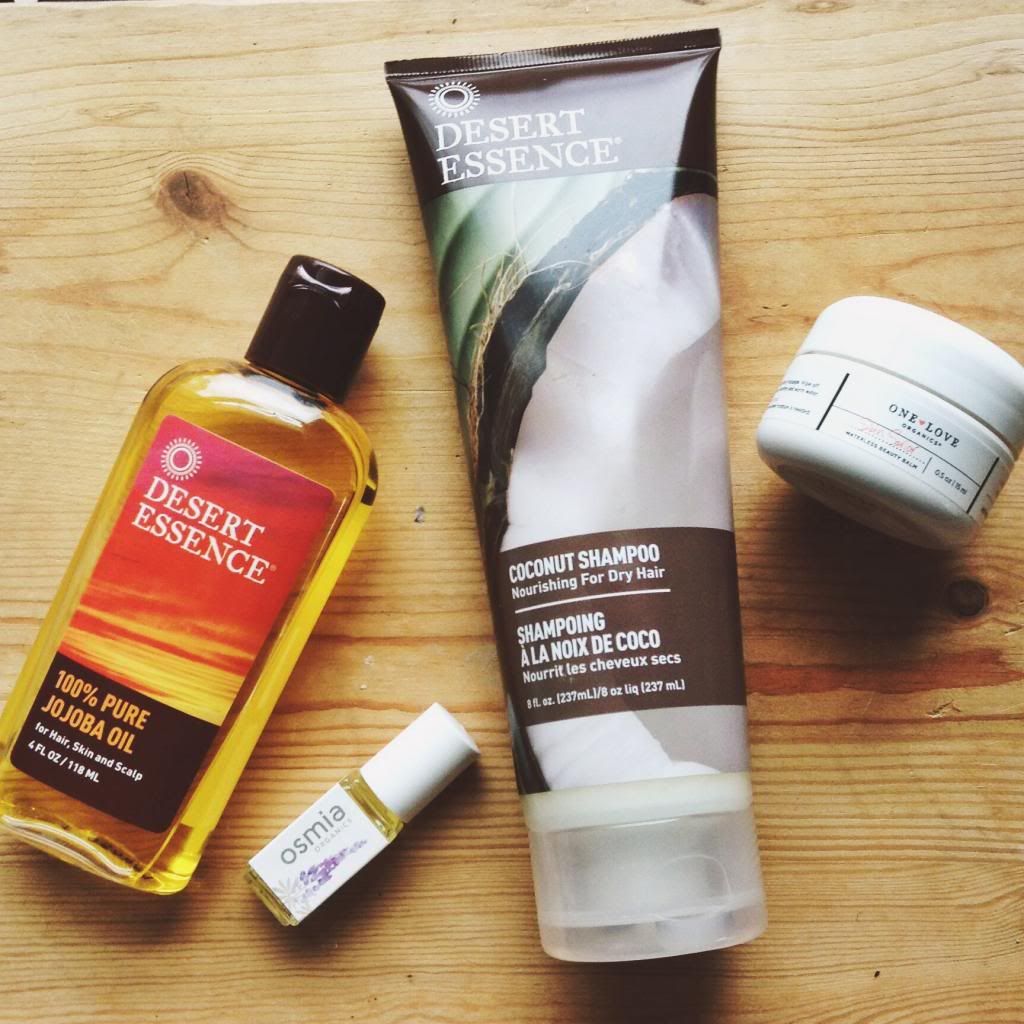 Desert Essence 100% Pure Jojoba Oil
: I use this every night immediately after shower when my skin is still wet. (Body oils absorb easier that way!) I mix a little bit of Osmia Organic's Forest body oil to this just so it smells nice and that way my Osmia oil lasts longer. This oil has somewhat relieved my horrendously dry legs, but I still need to find some oil that's more nourishing and that can actually heal my skin. I also use it on the lower half of my hair as a leave-in conditioner to help detangle.
Desert Essence Coconut Shampoo
: I'm very fond of coconut scents so it's no surprise I chose this when I had to get a new organic shampoo to replace my old one. This smells amazing when shampooing and lathers up well. My hair feels dry as it's being rinsed out but once air-dried, hair feels so soft and smooth! It also lasts me 3-4 days of non-shampooing.
Osmia Organics spot treatment
: As per my
first review
, Osmia's spot treatment is a powerful healer with a lovely aromatherapeutic scent. You only need a teeny bit at a time so it's definitely worth its price tag. It also works well in fading old blemish scars.
One Love Organics Skin Savior
balm: (Initial review
here
) I won't be able to survive winter without this! This balm has a wonderful citrusy smell and is the best multi-tasker. Less is more and I'm still not even halfway with my trial size. I apply a thin layer after my facial oil (especially on dry patches), and also as an overnight lip balm. It works well to heal chapped skin on my legs too. On a final note, the hubs forgot his moisturiser during our trip to Maine so he used this and loved it too!