I first learnt about
Olie Biologique
on Twitter (
@OlieOrganicOils
). The brand is very active in connecting via tweets and they also share skin care tips and tricks frequently. Believing in
minimal packaging and maximum benefits
, Olie Biologique offers a small but impressive range of facial oils concocted from 100% certified organic ingredients.
Having survived a long winter (which paid a re-visit 2 days ago with light snow in New England), my skin has been through a lot of ups and downs. You must be tired of me saying this over and over again, but before my move here I've never had dehydrated and/or flaky skin.
Never.
And I thought combination skin was a pain. While trying out different combinations of products from my skin care arsenal, I thought I had solved the thirsty skin problem, until I met
005 Huile Radicale*
.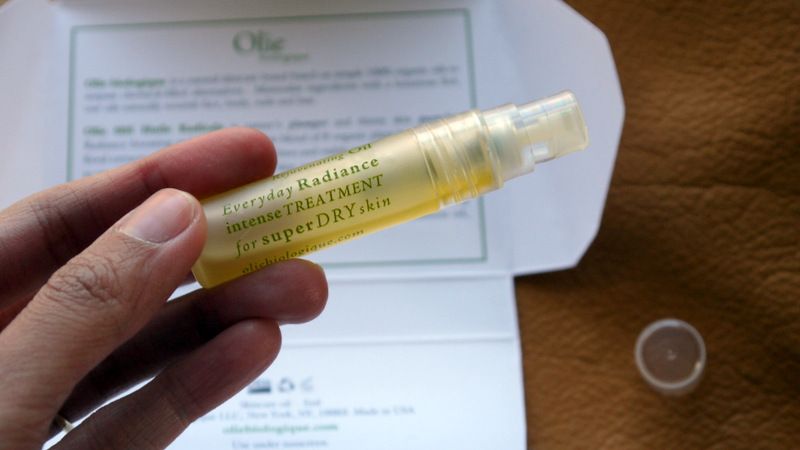 Nature's plumper and parched skin quencher. A MUST for dry, dull and damaged and aging skin begging for its radiant glow. Intensive radiance-boosting and rejuvenating, this blend of 8 organic plant seed oils and floral extracts provides all-natural skin quenching properties with lightweight, healing potency. Anti-oxidants, fatty acids and naturally occurring retinoic acid preserve elasticity, plump facial lines and improve firmness while reducing brown spots. Absorbs completely to leave a silky, non-greasy finish. (Skin Type: Normal to Very Dry)
What I like about Olie is that their ingredients list is short and sweet (just like my blog), in line with their philosophy of 'less is more'. Having undergone a recent re-formulation, 005 Huile Radicale is described as an intense treatment for super dry skin, making it the most moisturizing oil in the Olie line-up. Admittedly, I wasn't sure if my skin is going to like 005, reason being I wouldn't consider my skin type as dry since my T-zone does get a little shiny despite the rest of my face feeling parched.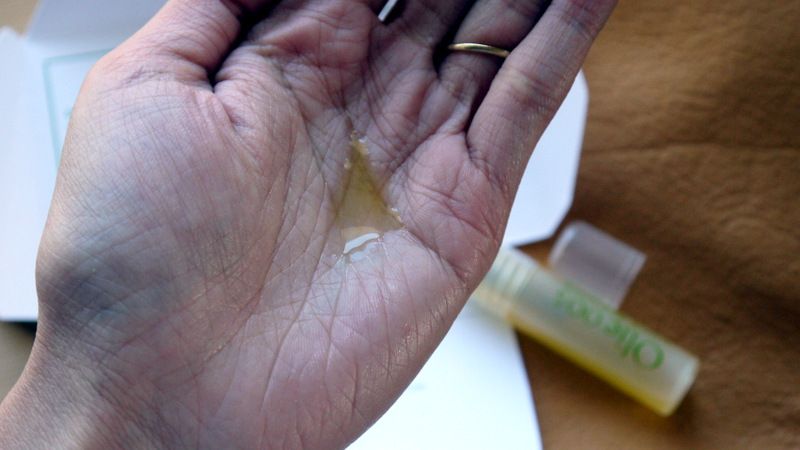 The 005 Huile Radicale is yellow-tinged with medium consistency. On my first use, sandalwood was the most pronounced scent since my nose is most sensitive to it. After subsequent uses then did I detect the rose and geranium oils. I started off with using just 1 pump for the whole face, (equivalent to 1 dropperful) as I wasn't sure if it will be overly moisturizing for my skin. The oil spreads and absorbs into the skin easily, and the scent lingers subtlety if I don't wear makeup over it. After a few days of using 005 in the mornings, my skin felt and looked less dehydrated, and pesky dry patches gradually disappeared. I also tried it as a night oil and the next day I was indeed greeted with plumper, smoother looking skin!
I have to say I'm quite impressed by this oil - I've used camellia oil in my hair when I was in Japan, I never knew it could make such a great conditioner for the skin, thanks to its naturally occurring collagen. Evening primrose oil provides gamma-linoleic acid (GLA) which further stimulates collagen production. Rosehip oil contains natural vitamin A and C which is indispensable for anti-aging, and the blackcurrant seed, rose geranium, and rose flower oil are all anti-inflammatory and help rejuvenate the skin. The 005 Huile Radicale would be perfect for those who face harsh weather conditions, or if you find your skin suffering from dehydration thanks to seasonal changes. I know what my skin will need next winter.
Ingredients: Organic Camellia Oil, Organic Rosehip Oil, Organic Blackcurrant Seed Oil, Organic Evening Primrose Oil, Natural Vitamin E, Grapefruit Oil, Sandalwood, Rose Geranium Oil, Rose Damascena (rose) flower oil.
And now the treat for everyone: from now till August 31st 2014, use code:
'OlieBB05'
to receive 20% off the purchase of a full size bottle of 005 Huile Radicale! If you prefer to sample Olie Biologique's oils first before committing, they also offer
box sets
which includes trial sizes of various facial oils.
*indicates PR sample