Thanks to
Brianna
(
iluvjesse444
) for sharing the recipe from
thenourishinghome
, I made my very first cupcakes! I had just gotten some coconut flour on iherb.com, and was wondering what my first coconut flour recipe was going to be. It was also a coincidence that we got a lot of lemons recently (for lemon water detox), so it was fate that I had to make these lemon goodness!
I've not had a lot of experience with baking - my first bake was a few years ago in Japan, where I made a chocolate sheet cake in a microwave oven. Growing up, we never had an oven in the house and my mum isn't a baking person. I enjoy both cooking and baking, though the latter is always much preferred because... sweet treats!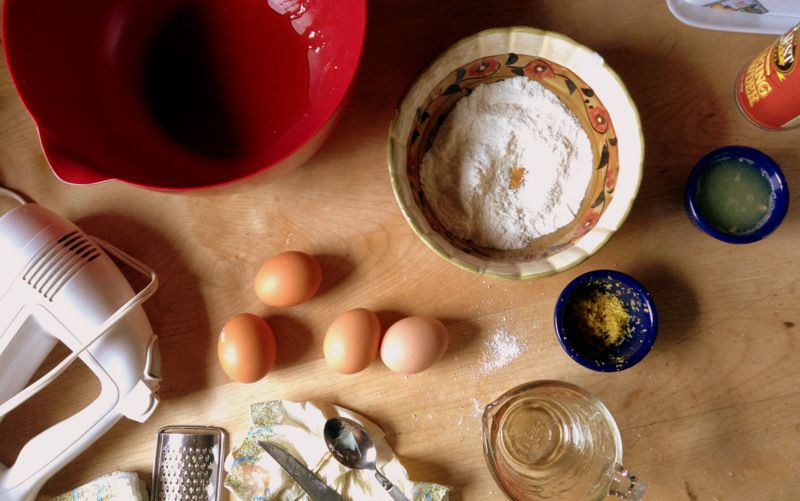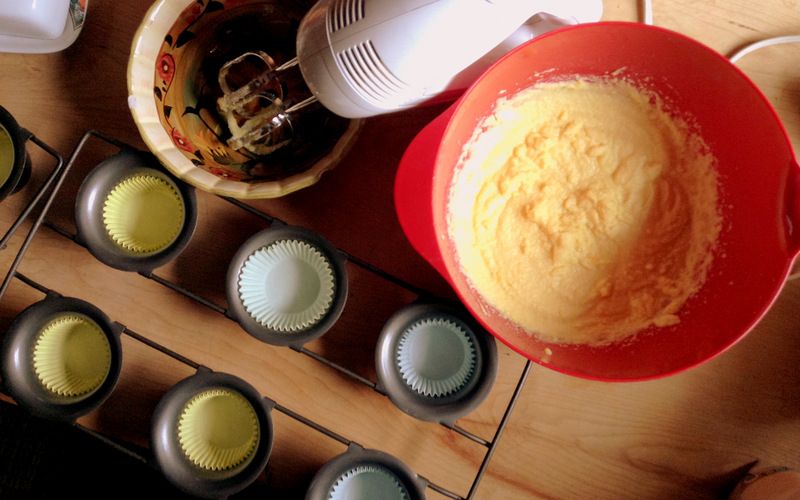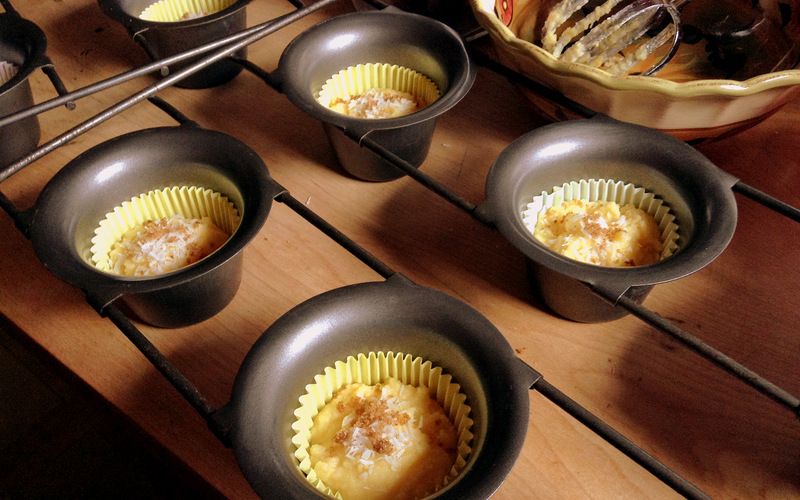 These
lemondrop cupcakes
were easy peasy, although I did get a little nervous since I've never made cupcakes and I've never baked with coconut flour. I had no point of reference of how the batter should feel like though the instructions in the recipe did say 'smooth and fluffy'. I made them in regular size since my MIL only have these old school-looking pans, and skipped the frosting (didn't have heavy cream nor cream cheese lying around). I did add a pinch of brown sugar and coconut flakes for topping.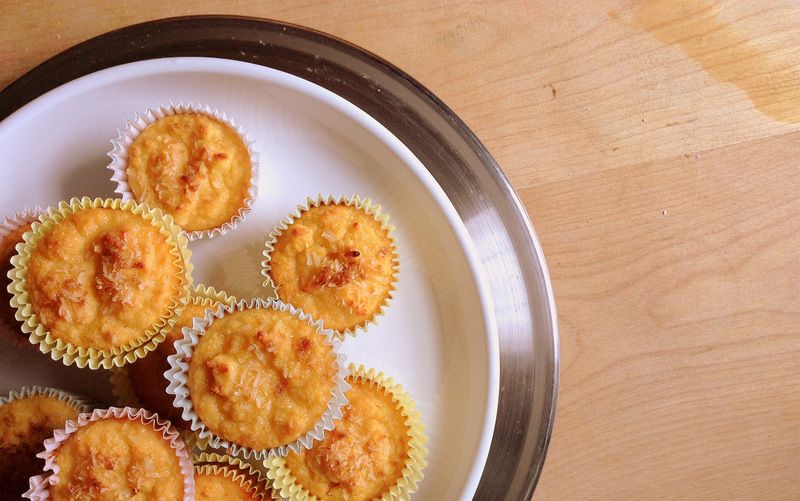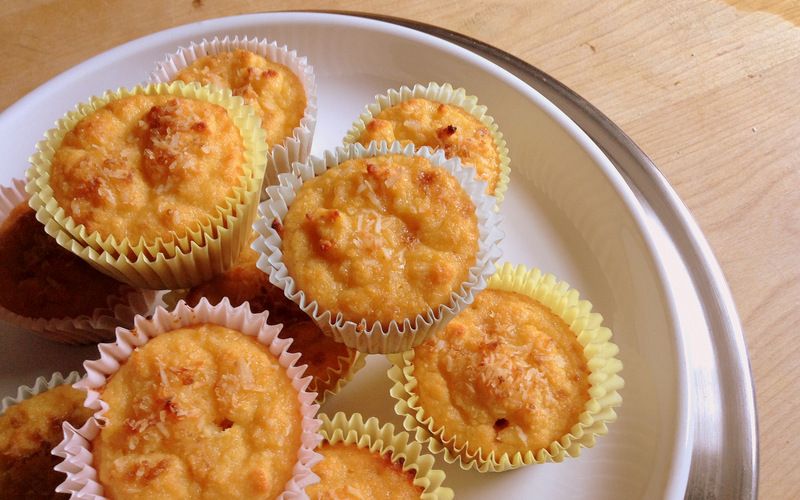 They had to be baked for half an hour instead of 15 minutes as indicated. It came out beautifully and the whole house smelt like what else, lemon and coconuts! The cupcakes were moist, soft, and not too sweet. They were slightly mealy in the centre, but for a first try, I think I did great.
What are some coconut flour recipes that you have tried?